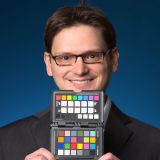 James Sulak
| | |
| --- | --- |
| Member since | |
| Last seen online | |
| Language | English (USA) |
Submitted
In the 1920s, America began coast-to-coast Airmail service, but the pioneer pilots had trouble navigating the route, since navigation charts of the day were fugazi and you couldn't exactly pull over to ask a farmer for directions. And traveling at night, when it would have been most efficient, or in bad weather was impossible. To solve this Congress then funded these gi-normous arrow-shaped Airmail Beacons, some up to 70 feet long, to trace a route across the country. (
www.core77.com
)
More...
Submitted
Since most things about the modern airline experience are so unpleasant for most of the traveling public most of the time, it's worth noticing how smoothly these professionals do their work. (
www.theatlantic.com
)
More...
Submitted
It's not often that you find yourself on the flight deck of the world's most advanced passenger aircraft. But that's where I am, flying west over Missouri, sitting in the right seat next to Boeing test pilot Randy Neville aboard the all-new 787 Dreamliner. (
www.wired.com
)
More...
Submitted
A friend told me to go to a certain latitude and longitude on Google Maps. When I noticed it seemed to be in the middle of an African desert, I thought he was just sending nonsense. But when I zoomed in, my mind was blown. I noticed a tiny icon that looked like an airplane. So I did some more research and discovered there's an incredibly tragic and beautiful story behind it. Here it is, from start to finish. (
www.viralnova.com
)
More...
Submitted
Brad Griffin had his hands on the first class seat in front of him, which was the first row in the airplane. Gerald Harlon Dobson, a retired state trooper from New Jersey, sat with his wife, Joann, dressed in their festive Hawaiian clothes directly across from Rene Le Beau's jump seat. Griffin had been meditating. He felt no fear, even though he could feel how unusually fast the plane was going. "And when we hit the runway," Griffin recalled, "my seat belt pops." He was stunned for a second,… (
www.salon.com
)
More...
Submitted
What would happen if you tried to fly a normal Earth airplane above different Solar System bodies? (
what-if.xkcd.com
)
More...
Submitted
The Disney restrictions have been in place since 2003, thanks to a provision quietly slipped into a massive congressional spending bill weeks before the Iraq war. Defense and counter-terrorism officials did not appear to ask for the Disney protections, which were instead urged by at least one Disney lobbyist, according to an Orlando Sentinel investigation in 2003. (
www.latimes.com
)
More...
Submitted
Privately owned warbirds still soar because of the efforts of a few dedicated folks. (
arstechnica.com
)
More...
Submitted
In which we use math and physics to show that the pilots of my flight from Toronto to Albany this past weekend were full of crap. (
scienceblogs.com
)
More...
Did you know that FlightAware flight tracking is supported by advertising?
You can help us keep FlightAware free by allowing ads from FlightAware.com. We work hard to keep our advertising relevant and unobtrusive to create a great experience. It's quick and easy to
whitelist ads
on FlightAware or please consider our
premium accounts
.